Experian Customer innovation experience
AVIT Vision was engaged by an experiential agency to design and deliver a 500SqM customer innovation experience centre for a global financial brand. Highlights included a 5m wide touch curved video wall, 180° edge blending portrait projection, 5m wide edge blended touch projection, ThinkHub collaboration between the three main workspaces with the ability to join other sites in real time as they come online. Follow the link for a customer video presentation of the space. CIE
BT Global Services
AVIT Vision has worked with one of BT's roistered communications agency since 2005 delivering at least one Customer Experience Centres (CEC) a year since. In 2016 AVIT Vision was engaged to review the market for collaboration tools for a new generation of CEC. To enable BT to present and collaborate both locally and remotely across its globally estate of CEC. As a result of this review Prysm's solution was recommended and the roll out started in Paris in 2016. and has continued with since with another 12 further systems being delivered in Sydney (2016), Hong Kong (2017), London (2017). New York (2018) and Zurich (2019) Follow the link for a customer video presentation. BT CEC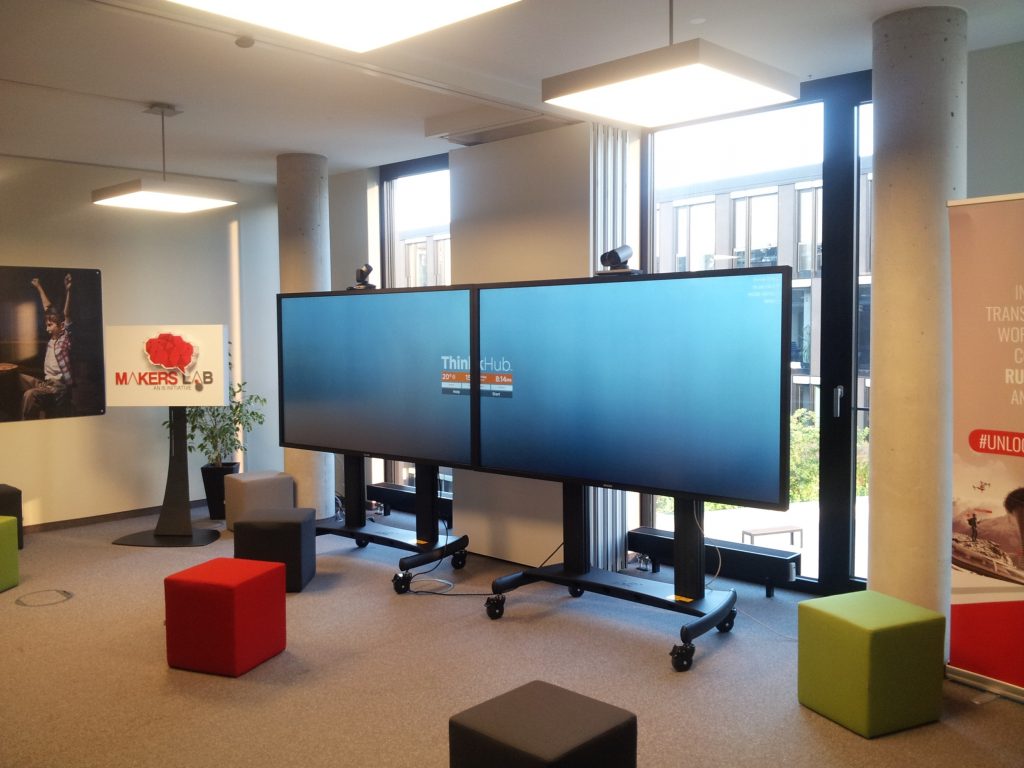 Tech Marhinda
AVIT Vision was engaged by a design agency to design and deliver a collaboration space for Tech Mahindra's 'Makers Lab' at BT's Adastral Park and at one of Tech Mahindra regional offices in Munich. Munich Makers Labs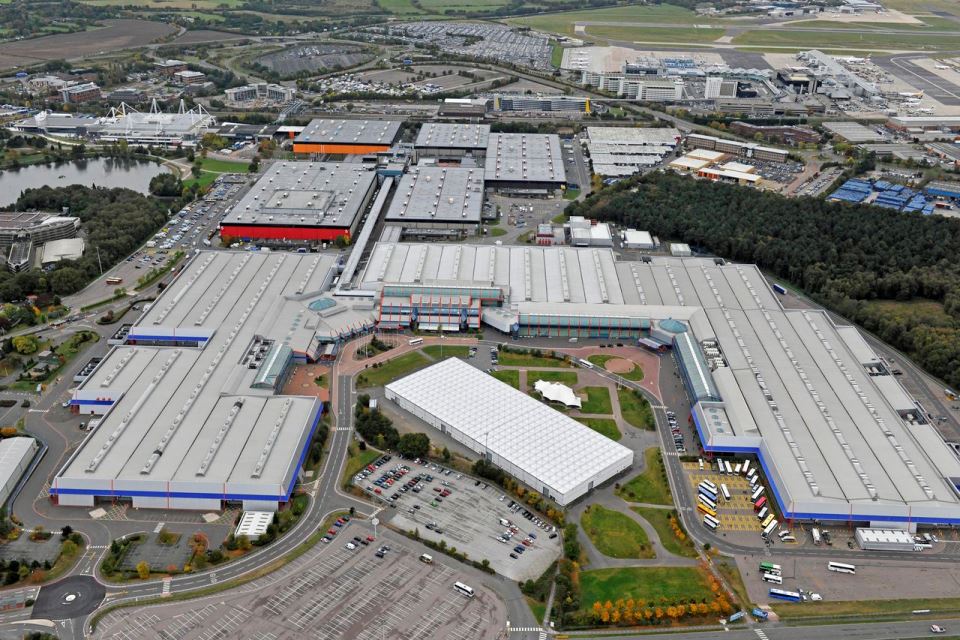 UK Exhibition centre.
Working with a leading LED display integration specialist and their client AVIT Vision provided both the design and multi-million-pound winning proposal for digital signage solution at this major UK exhibition centre. The solution included Tripleplay IPTV and digital signage for advertising, way-finding and in-house cross selling of ticketing and F&B outlets. The proposal included Indoor 2.5 and 3.9mm and outdoor 10mm LED displays, together with a range of flat panel's displays for internal and external information and way finding Kiosks, Ticket Office and F&B menu signage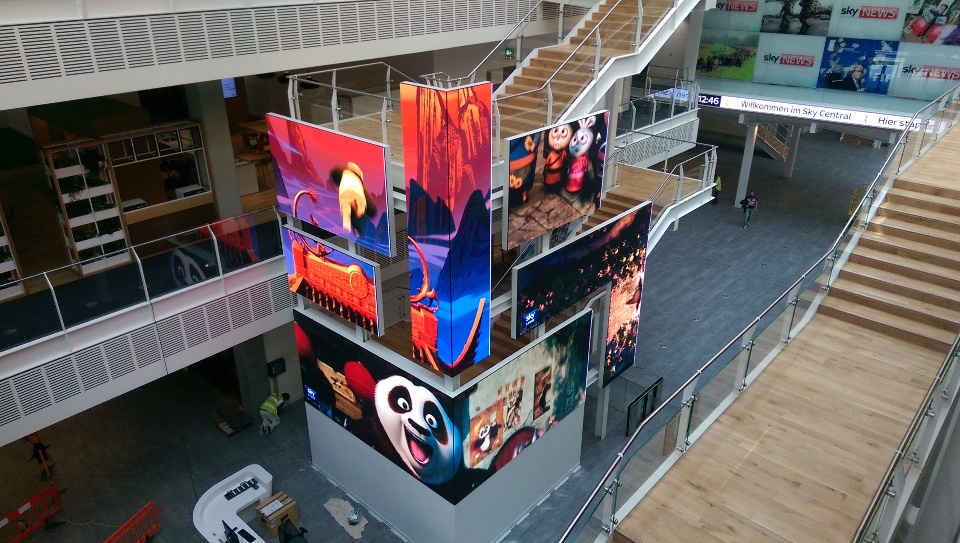 SKY Building 2
This new office development included a multipurpose events space that was both acoustically challenging and had a demanding use requirement. AVIT Vision was engaged by the systems integrator to design and specify the audio system to satisfy both criteria which also including being able to change the room orientation as well as being either a technician driven space with a plug-in sound and lighting desks or as a self-operated plug and play space.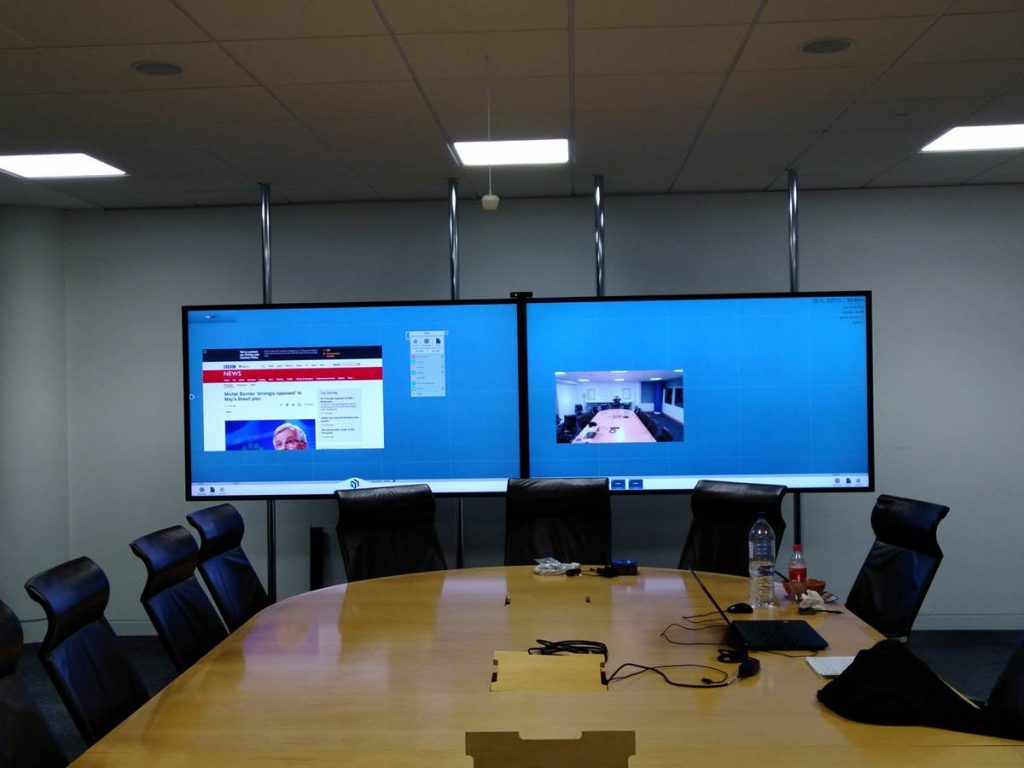 BT Security
AVIT Vision was engaged design agency to design and deliver a variety of content delivery solutions for presentation and collaboration for BT Security. Solutions included ThinkHub Collaboration platform, Tripleplay IPTV and VuWall incident management. The success of the initial project resulted in the system being rolled out three other sites.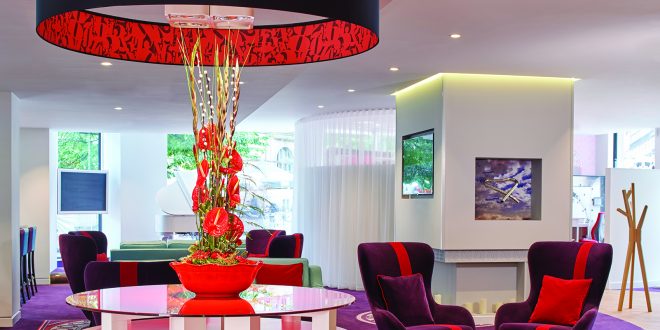 Virgin Money Lounge
Working with a specialist digital signage solution provider, AVIT Vision provided both AV design and project management for the delivery of Virgin Money's Lounge in Sheffield. The lounge consisted of Banking Hall, lounge, library, meeting and consulting rooms, cinema, games and karaoke space and a bowling alley. Virgin Money Lounge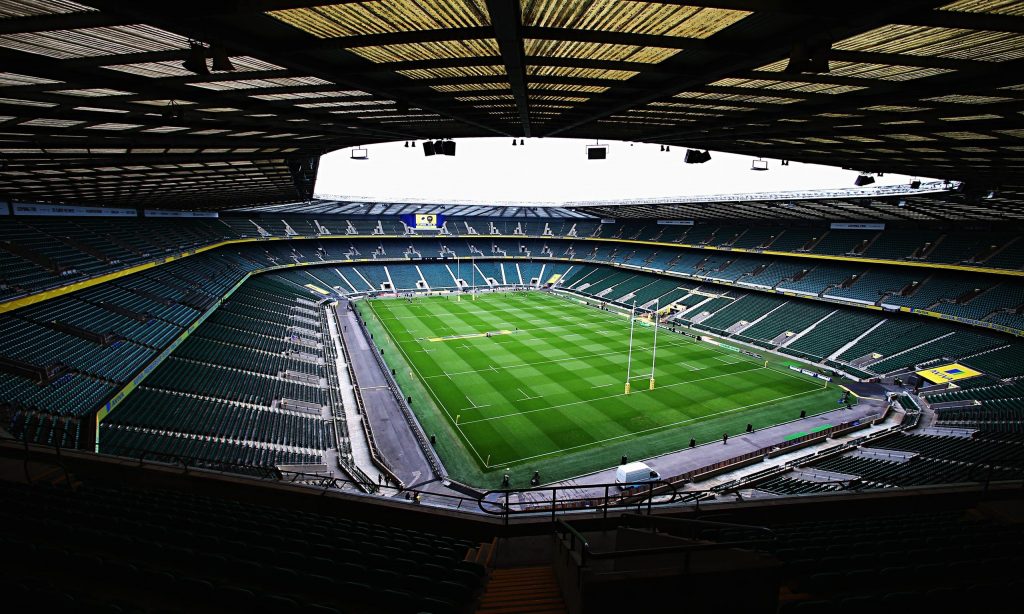 RFU Twickenham Stadium
AVIT Vision was engaged by the integrator at a critical stage in this project to rescue it, as it was going awry. When both the project manager and installation manager left the project midway through delivery leaving with no delivery plan and incomplete documentation, shortly before the rugby world cup. AVIT Vision took the reins to deliver this in time.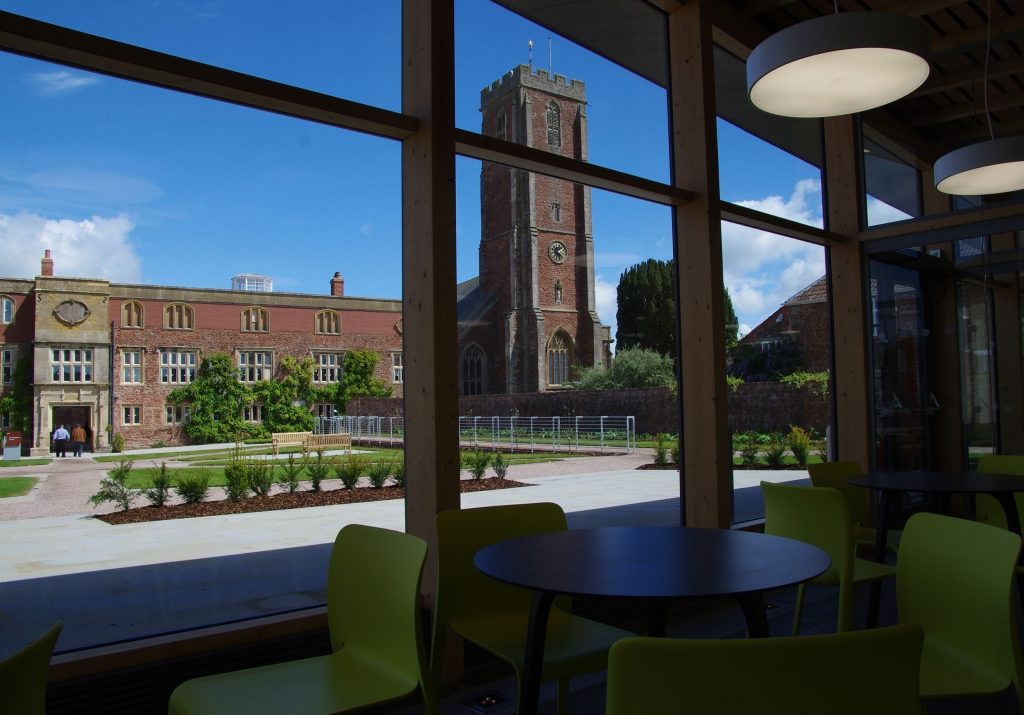 EDF Training Facility
AVIT Vision was engaged by the integrator to provided project management, installation teams and site supervisors for EDF nuclear training facility in Somerset. This 900-year listed building provided lots of challenges bats, asbestos, lead, lime, archaeological finds, protesters and even hidden graves were all part of the challenges to this project.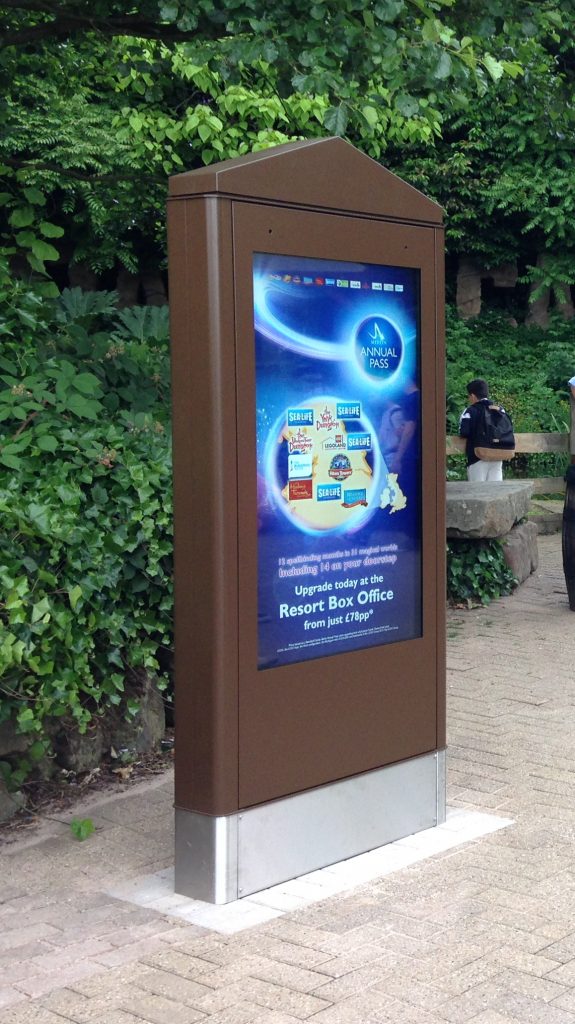 Merlin Entertainment
AVIT Vision project managed a number of digital signage project across Merlin Entertainment estate, including Alton Towers, Chessington and Lego Land. The digital signage provided way finding, ride waiting time and cross selling opportunities for other Merlin parks as well as Merlin's F&B outlets. Integration with existing ride information systems as well as web app for park-based managers to update ride information in real time. Some kiosks were also touch enabled and whilst other also had Quividi audience analytics to inform and change advertised content and promotions.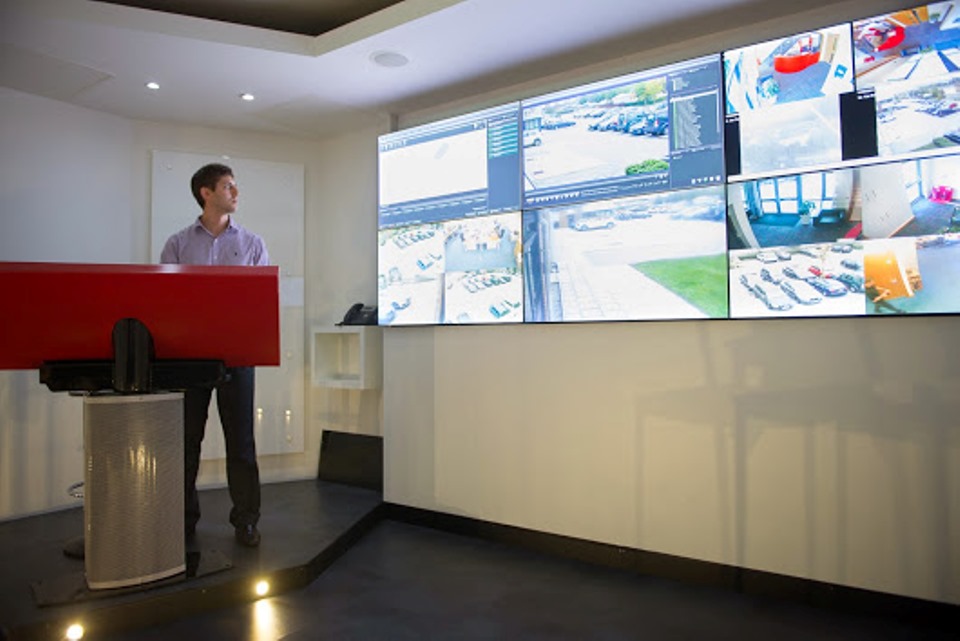 Synectics
AVIT Vision designed and project managed the delivery of Synectics Innovation centre. Traditionally demonstrations had be carried out using actual hardware and then discussing how they fit a customer's requirements. Now thanks to the showcase, real life scenarios can be played out via demonstrations on a video wall and supported by a range of interactive demonstrations via touch screen displays. The whole process is controlled by the demonstrator via a touch screen built into a control desk. The AV elements being integrated into Synectic's 'Synergy' system via http messaging to control the room environment, AV as well as selecting media and demonstrations to play out.
JPMC
AVIT Vision were invited to lead the integrators system engineering team for the delivery of a VNOC. The VNOC was designed to connect, manage, record and monitor the meeting rooms on all 42 floors allowing for connection any room to any other room locally or globally. The backbone of this system was an Extron fibre matrix with local room integration using Crestron DM supported by full broadcast facilities in the VNOC. This was a technically challenging project due to the short delivery schedule and the incomplete and evolving specification and design.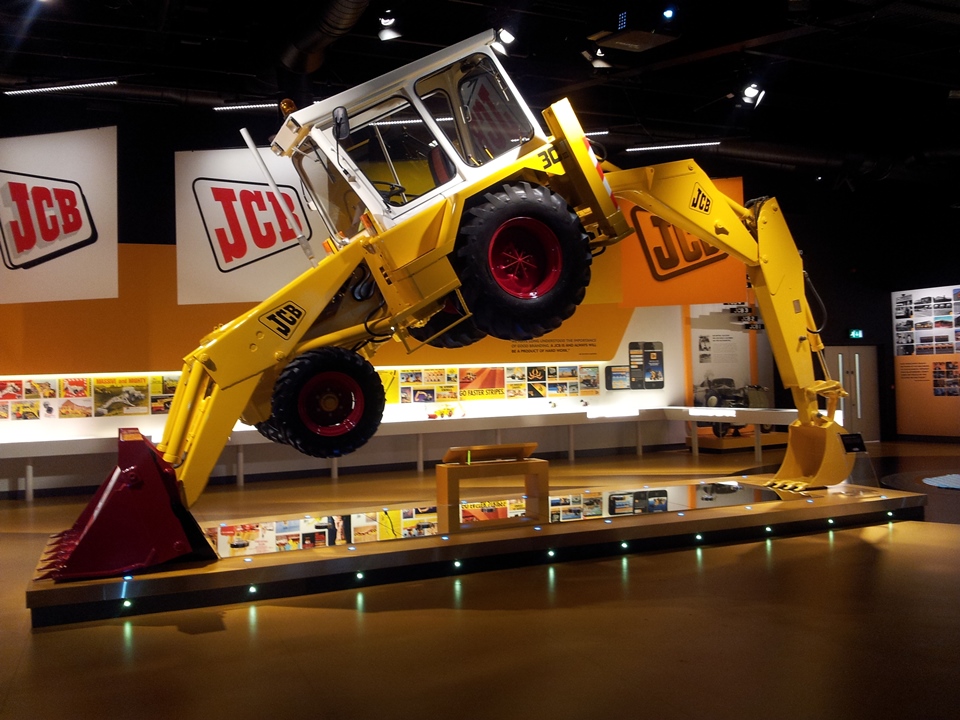 Exhibition – The story of JCB
AVIT Vision worked with the consultant, integrator and the design studio on this remarkable exhibition.
Scottish Government's Media Centre
AVIT Vision designed and delivered the Scottish Governments Media Centre on behalf of the integrator, in time for the Independent referendum. The media centre primarily use was for press and TV briefings, there was also an overspill room and green room. The key features to this project were firstly audio clarity, this was of upmost importance for those delivering the message, those questioning the message and those broadcasting the message. Secondly, lighting had to provide the right colour temperature for recording and broadcasting this was managed by a specialist lighting contractor and integrated into the user control on an iPad.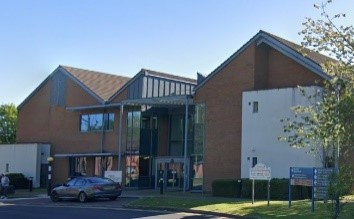 Princess of Wales Medical School
This project was a 14 room multi- purpose skills training rooms and lecture spaces for post graduate medical students. AVIT Vision was engaged to complete the delivery of this project after the integrators project manager left mid project and at a stage where the project was already late and over budget. However, it quickly become apparent that this was only the tip of the iceberg in terms of issues with this project. Based on Crestron's Quick Media and Room View there were significant errors and omissions in the design, integration with MS Exchange although in the specification its was in reality still in development and the network infrastructure provided by others was sub-standard. Through rebuilding trust with the customer we were finally able to successfully deliver this project.